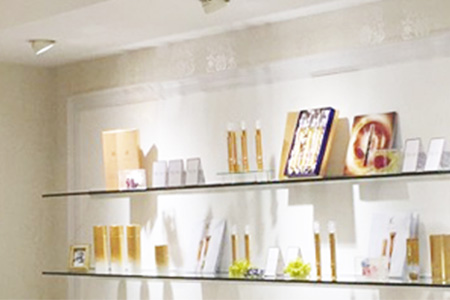 It is like a luxury salon where you can receive the esthetic treatment using the "XLUXES" series containing "human stem cell culture solution" ※ and experience the effects. Enjoy your private time in a completely private room.
Please experience the finest treatment while relaxing.
※ Human Adipocyte Conditioned Media Extract (Moisturizing ingredient)
〒107-0062
BARBIZON104 Bldg., 5F, 5-4-27, Minami-Aoyama,
Minato-ku, Tokyo
TEL:+81-3-6861-6588
■Time spent in the salon:11:00~20:00
■Holiday:Monday It's a women's salon.
It is a street-level shop where you can easily take X-one products at any time, focusing on X-one skincare products "XLUXES series". We provide tax exemption for those foreigners who are visiting Japan. Please come and stop by all means.
〒104-0061
1F Cregran Ginza Building, 8 -4 -23 Ginza,
Chuo-ku, Tokyo
TEL:+81-3-6891-7778
■business hours:7days week 11:00~20:00
Except during the end and beginning of the year